Thank You for Helping Raise $75,000 for our Community!
In 2018, Archway Community Services launched our first annual charity golf tournament. With the help of Sponsors, Community Partners, Golfers, and Donors – we have raised over $230,000.00 to support programs and services for our community.
Without doubt, it has been a long road to get here! Your patience and belief in the work we do in our community is greatly appreciated. We have said it many times before, but it is worth repeating: as Sponsors and Partners, you are vital to the success in funding programs for children, families, & seniors. 
"In the past year, Archway has responded to additional needs tied directly to COVID-19 and local flood relief. Providing food, shelter, clothing, emotional support, transportation, legal services are just part of the suite of services that Archway provides in times of need.
All of this takes money to ensure the basic needs of individuals and families are in place. As a sponsor of our event, your contributions provide the means to allow Archway to do its important work.
As a volunteer in this organization, I am constantly amazed at the resilience of the agency to identify needs and amass the resources needed in a timely manner.
Please consider being a sponsor! I guarantee you will have fun while you support Archway and its good work."
Steve Carlton
Archway Board President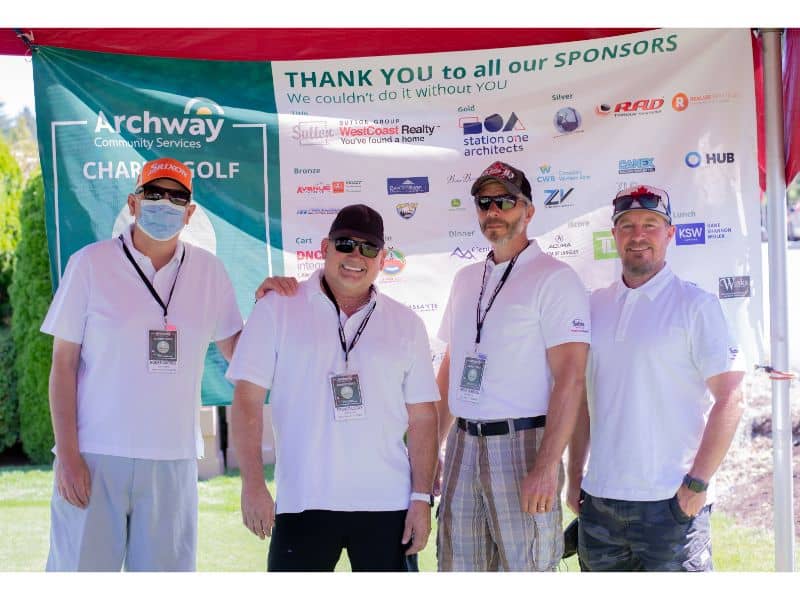 Together, with your support, we make a stronger, healthier Abbotsford.
Archway Community Services is celebrating 50+ years of collaboration, advocacy and responding to local needs.
Every year, thousands of people come through our doors looking for help from one or more of our 90 programs.
Your dollars help us continue to do valuable and necessary work in our community with children, families and seniors.
We can't continue this valuable work without you!